Product labelling
CE marking: when doubts remain

Consumers naturally want to buy safe products and often feel reassured when they see the letters "CE". But what exactly does this marking mean? "CE" stands for "Conformité Européenne" and thus for the harmonised rules within the European Union. What "CE" does not stand for is safety that has been assessed by an independent party. "CE" is not a test mark, but in most cases rather a self-declaration by the manufacturer. They declare with this marking that their product complies with the product requirements applicable in the EU with regard to safety, health protection and environmental protection.
The responsibility lies with the manufacturers
The CE marking is based on harmonised European legislation. Directives and regulations assign responsibility for the product marketed in the EU to the manufacturer or importer. Manufacturers must ensure that their products comply with the legislation and are safe. When manufacturers fail to meet their responsibility, the legislation provides the instrument of market surveillance by the authorities as a corrective measure.
This subsequent intervention by the individual member states is intended to ensure that unsafe products are identified and withdrawn from the market again. However, such investigations can only be carried out as random sampling. Their frequency sometimes varies considerably between member states. Hence the European Commission assumes that the products identified during market surveillance actually only represent the "tip of the iceberg".
Prevention rather than market surveillance
The TÜV Association is of the opinion that a paradigm shift is necessary within the EU. It advocates more prior checks during product development (testing of prototypes, for example) and the production process. The finished products should also be assessed by independent third parties before they are placed on the market.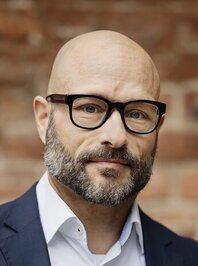 Daniel Pflumm
Head of Product Regulation and Digitalisation