Product safety legislation
International standards and standardisation
Goods and services can be traded freely within the European Single Market. European legislators and standardisation bodies are working to establish harmonised European legislation and standards so that the same rules apply throughout the entire European Union. This process is complex as the stakeholders involved in legislation and standardisation must agree on common requirements. A balance must be struck between different national particularities, while taking into account technical progress at the same time.
Standards
European legislation relies on technical standardisation as an instrument to determine the essential health and safety requirements for products provided for in regulations and directives. Standards are thus decisive to safety, environmental protection and occupational health, and help to overcome technical barriers to trade.
Adapting standards to technical progress is easier than amending legislation thanks to its faster and more flexible procedure. Standardisation moreover allows economic stakeholders to be extensively involved in the search for appropriate technical solutions. The formulation of norms and standards is therefore above all an international task. Standards are developed according to the principles of the national (e.g. DIN and DKE in Germany), European (CEN, CENELEC, ETSI) and international (ISO, IEC, ITU) standardisation organisations, with the participation and consent of all interested parties. The responsible expert committees specify the requirements for products, systems, processes, etc. according to the technological state of the art and continuously update these.
Conformity assessments
To be "conform" means to "meet the requirements". Detailed descriptions or specific requirements exist for the features and conditions of certain products. Based on these, it can then be assessed whether the requirements are met, so whether an object complies with the specifications. Such a conformity assessment can be applied to products, but also to processes, management systems, organisations or even people. Government bodies, private independent assessment bodies such as the TÜV or even the manufacturers themselves can carry out conformity assessments.
There are different types of conformity assessments:
During a test, a defined procedure is used to test materials, individual samples or finished products. The test results are then documented in a report.
During an inspection, an object is examined and compared according to specific or general requirements based on an professional judgement An inspection report therefore also contains a statement of conformity.
The certification is carried out by independent third parties, who are neither the manufacturer or supplier nor the customer or user of the object to be certified. Certification always includes an evaluation of the object, a review of the results and an attestation of conformity.
Validation and verification are the preferred methods when information is the object of assessment. The assessing body's statement then confirms the plausibility (validation) or correct presentation (verification) of the information that is claimed, reported or declared.
Involved parties
Conformity assessments should be carried out as independently as possible. A distinction is made according to the relationship between the parties involved. "First parties" are the least independent and are usually the manufacturers or suppliers. "Second parties" have a relationship with the first party – as a customer or consumer, for example. Only "third parties" meet the criteria of the highest level of independence, having no influence on the development, production, distribution, construction, procurement, ownership, use or maintenance of the objects to assess. Hence, terms such as "independent third party" and "third party inspection" are frequently mentioned with regard to inspections.
Standards for conformity assessments
The principles and requirements for conformity assessments have also been standardised – in the ISO/IEC 17000 series. These apply in various economic and legal situations.
The ISO/CASCO international committee that includes representatives from 130 member states focuses exclusively on specifications and guidelines for conformity assessment. These are subsequently adopted on the European and national levels.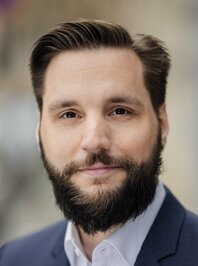 Dr Ingo Steinke
Head of Accreditation, Standardisation and Climate Protection