Mobility
Rail

As a sustainable and safe mode of transport, travel by rail will play an increasingly important role in the European mobility system. Trains are considered an environmentally-friendly, energy-efficient mode of transport that has reduced its CO2 emissions almost continuously since 1990 despite transporting ever more people and goods. The railway connects people, regions and companies all across Europe. It is also a testament to Europe's technical know-how and part of the continent's cultural heritage.
The rapid development and spread of the railway in the nineteenth century would have been unthinkable without the standardisation of components and materials. Harmonised requirements are needed throughout Europe for further modernisation of the European railway sector. This is where the TÜV organisations come in, with their more than 1,000 employees working in railway technology worldwide. They provide clients in almost all EU countries with comprehensive services in the fields of assessment, certification, test procedures, technical support and further training. They thus ensure the reliability, availability, maintenance, safety and technical compatibility. The TÜV experts take care of conventional rail vehicles as well as high-speed trains, underground trains and light rail vehicles.
Urban rail: one test for all
The TÜV Association supports the European Commission's calling of a European Year of Rail in 2021 to establish a single internal rail market. The Fourth Railway Package has created the conditions for an efficient and safe approval system for railway vehicles and railway technology components that is harmonised across Europe. National special regulations must be reduced further.
Similarly, the TÜV Association supports the ongoing efforts to establish a uniform procedure for testing urban railway vehicles before they are put into service. The aim is among others to establish an international basis for the mutual recognition of technical tests and certificates for similar vehicles or vehicle components from one manufacturer. By preventing the need for multiple assessments, the urban rail system can be strengthened.
Do you have any questions?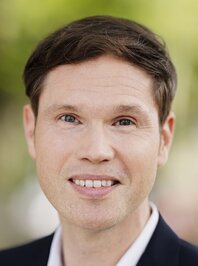 Richard Goebelt
Director of Automotive and Mobility, Member of the Management Board