Products
Trade policy

A mobile phone from Asia, jeans from the USA and natural gas from Russia: today, our lives are no longer imaginable without global trade. And yet many products cannot be distributed in other countries without restriction because each country has defined its own product standards. Common (harmonised) safety standards apply for many products within the European Union – for toys, machines and medical devices, for example. If the products meet all of the applicable requirements, they can be traded freely within the internal market.
The situation is different outside of the EU, however. Here, each country sets its own rules. In the EU, for example, a vehicle's indicators must be yellow, whereas in the USA they may also be red. Manufacturers must ensure that their products meet the respective country-specific requirements. And the differences are not always as minor as with the indicators!
Independent assessment provides reassurance for all involved
But who checks whether the standards are actually met, so whether the products traded really are safe? This usually depends on the risk a product poses.
In many countries (including countries within the EU), products that tend to only present a low risk can be placed on the market with a simple declaration by the manufacturer. The manufacturer merely declares that its product complies with all of the legal requirements. An external assessment is not mandatory, but can be carried out on a voluntary basis.
The situation is different for products presenting an increased risk. Many countries stipulate a mandatory external assessment for these. During a conformity assessment, testing organisations such as the TÜV organisations check whether the product complies with the applicable safety regulations. Only if all requirements are met – and the product therefore compliant – may it be distributed. This applies regardless of whether the product was manufactured in the country itself or elsewhere.
An independent conformity assessment thus provides reassurance and safety for all involved parties. Retailers, consumers and authorities can trust that the product is safe, regardless of where it was manufactured. This is all the more important in online trade, where a TÜV seal offers valuable guidance.
Ensuring a high level of European protection
Independent conformity assessments are therefore an integral component of intact trade. The different product requirements and conformity assessment procedures remain a barrier to trade for many manufacturers however. Hence the European Commission has concluded a number of free trade agreements with third countries, including Canada (CETA), Japan (JEFTA) and Vietnam. These agreements among others regulate which procedures can be used to assess conformity and to what extent each party must recognise the results. By doing so, non-tariff barriers to trade can be removed.
Trade agreements often strive to harmonise the different requirements for certain products. However, sound judgement is called for here: alignment should not mean agreeing to the lowest common denominator for safety. The aim should always be to achieve the highest possible level of protection.
Facilitating product testing from one single body
In practice, however, the differences are often so great that there is no alignment or mutual recognition. It therefore makes sense to start with the conformity assessment and to facilitate assessments according to different standards. Currently, many conformity assessments may only be carried out in the respective economic areas by certain assessment organisations. It should instead be possible to conduct assessments in one place according to the legal provisions of both the local market and the export market. This would lead to substantial gains in efficiency for manufacturers and facilitate international trade.
In this one-stop shop approach, one single assessment body would assess the conformity of identical requirements. Additional assessments would only be needed for deviating product requirements. However, a prerequisite for this is that the inspection bodies are accredited (so approved) for both economic areas. This approach is already successfully being implemented in the free trade agreement between the EU and Canada.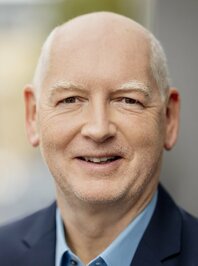 Rainer Gronau
Director of Politics, Law, Europe and Deputy Managing Director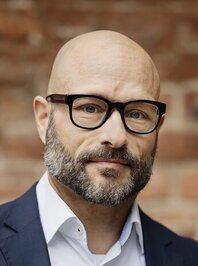 Daniel Pflumm
Head of Product Regulation and Digitalisation