Product safety legislation
Accreditation

Who checks the assessment?
Neutral, independent experts are needed to assess products, processes and systems and review their safety. This task can therefore only be assumed by organisations able to prove that they themselves have the necessary technical expertise – and are indeed neutral and independent. Organised structures are moreover required to ensure uniform working methods and reliable results. This "proof" is provided through accreditation that must regularly be renewed. So the assessment bodies are also assessed!
Organisations must meet the highest quality standards in order to be granted accreditation. This is in turn determined by an accreditation body that is also independent and attests reliable certification and conformity assessments. Accreditation confirms the competence, consistent operation and impartiality of laboratories, inspection bodies and certification bodies for products, processes, services, management systems or persons as well as validation and verification bodies.
Adherence to the highest of quality standards
The regional and international accreditation organisations, namely the European Co-operation for Accreditation (EA), the International Accreditation Forum (IAF) and the International Laboratory Accreditation Cooperation (ILAC), are responsible for harmonising the sector-specific competence criteria. They have reached agreements to recognise each other's members. Accreditation is granted by accreditation bodies.
In Germany, the Deutsche Akkreditierungsstelle (DAkkS) is the national accreditation body authorised by the federal government with accreditation of the legally regulated areas and private sector.
In the European Union, accreditation is considered the preferred means of demonstrating the technical competence of conformity assessment bodies (see Regulation (EC) No 765/2008 on accreditation and market surveillance relating to the marketing of products).
For conformity assessment bodies, valid accreditation can be a prerequisite for official approval or private sector contracts.
The assessing personal is checked
Within the EU, the bodies proven to be competent to carry out the legally prescribed conformity assessments are recognised and publicly designated as "Notified Bodies". Accreditation is considered the preferred demonstration of competence here. However, authorities can also classify conformity assessment bodies as "competent". The competence of these bodies is reviewed regularly according to established procedures and monitored by the supervisory authorities.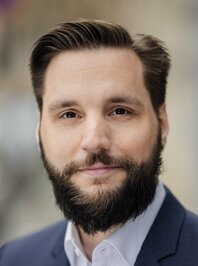 Dr Ingo Steinke
Head of Accreditation, Standardisation and Climate Protection