Product safety legislation
Market surveillance

All across Europe, more and more products are being placed on the market that do not comply with the EU legal requirements. Many of these are dangerous for humans and the environment. The EU's rapid alert system for dangerous non-food products known as the "Safety Gate" records more than 2,000 alerts every year, whereby toys are often the product category mentioned the most frequently. The task of market surveillance is to identify unsafe products and to withdraw these from the market if necessary. There is no uniform European market surveillance, however, as the responsibility for this surveillance lies with the individual member states.
Market surveillance: resource planning is a national prerogative
In practice, this system does not function adequately. One of the main reasons for this is that there are no uniform requirements within the EU for the authorities' activities. Each country decides for itself which resources it will make available for national market surveillance. The responsible authorities are often understaffed and inadequately financed. Furthermore, there are no uniform requirements for the number of random samples they must take to detect unsafe products. Meaning that those they do detect are merely the tip of the iceberg.
The TÜV Association has advocated an improvement to the market surveillance for many years now. The intensity of market surveillance must not be left to the discretion of individual member states any longer. In addition to strengthening the personnel and financial resources of the market surveillance authorities, the number of random samples must be standardised in particular.
Improving the market surveillance is not enough though. For one fundamental problem still remains: market surveillance usually only takes effect when a product has already been placed on the market and is in use. Yet, it is crucial that only safe products are placed on the market.
The TÜV Association therefore advocates enhancing the preventive approach. Independent bodies should assess products before they are placed on the market. If the assessments are already carried out during the development phase or production process, unsafe products can be identified at an early stage and manufacturers can react immediately. The assessment would then help to reduce the burden on the authorities and implement the precautionary principle intended by the legislators.
A high level of safety can only be achieved in Europe through a balance of ex-ante-assessments of products by independent bodies and ex-post market surveillance by the authorities.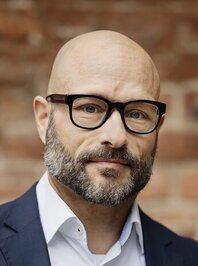 Daniel Pflumm
Head of Product Regulation and Digitalisation