Technical Secretariats and Bodies
European Conformity Assessment Bodies Forum - CABF PED/SPVD

Following the directives 2014/68/EU (PED) and 2014/29/EU (SPVD), the respective conformity assessment bodies have to regularly meet for an exchange of experience. For more than two decades, the TÜV Association - as the Technical Secretariat - is in charge of the CABF meetings.
The European Commission, in co-operation with the Member States, must ensure that close co-operation is organised between conformity assessment bodies in order to enhance coherent technical application of the conformity assessment procedures set out in the Community harmonisation directives based on the New Approach and the Global Approach. For the directives on pressure equipment (PED) and simple pressure vessel (SPVD), the respective bodies and laboratories have to regularly meet at the Conformity Assessment Bodies Forum (CABF).
The Technical Secretariat has as its mission in the fields covered by the group of, for example, preparing and taking part in the meetings of the sector group of conformity assessment bodies, drafting the technical working papers, to propose solutions to the technical problems raised at the meetings and to provide, at the request of the European Commission services, technical advice on subjects relating to the application of the directives. The TÜV Association is responsible for the content management and organisation of the CABF meetings.
Do you have any questions?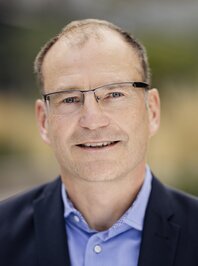 Ingo Blohm
Head of Quality Requirements, Pressure Equipment Directive and Steam Generators