Technical Secretariats and Bodies
IG-NB – Notified Bodies Alliance

The German Notified Bodies Alliance (IG-NB) was founded on 17 October 2005. As an alliance of notified bodies for medical devices, it develops common positions, coordinates interests and strives to enforce these more effectively vis-à-vis industry and the authorities.
A total of ten conformity assessment bodies for medical devices currently belong to the alliance whose organisation is overseen by the TÜV Association.
Aims:
Advocate compliance with high quality standards for medical devices in Germany and Europe (such as the German Medical Device Implementation Act, Regulation (EU) 2017/745, Regulation (EU) 2017/746, DIN EN ISO 13485:2016 standard for quality management systems, etc.)
Pool the interests of IG-NB members
Inform the general public about the work of IG-NB members and related issues
Tasks:
Involvement in safeguarding and furthering of the reputation of the Notified Body system, which is the impartial, independent and competent body responsible for conducting conformity assessments for products in the free movement of goods (cf. harmonisation directives pursuant to Art. 95 of the EC Treaty)
Serve as a platform for members to exchange experiences, knowledge and information
Coordinate the flow of information between IG-NB members and relevant authorities (such as the Central Authority of the Länder for Health Protection with regard to Medicinal Products and Medical Devices (ZLG))
Prepare joint statements and positions
Create synergies for members using tools that are helpful to all members (for example, qualification requirements)
Contribute to the uniform implementation and interpretation of (statutory) national and European regulations
Establish and maintain contact with medical device manufacturers, associations, authorities, ministries and politicians in Germany and across Europe
Do you have any questions?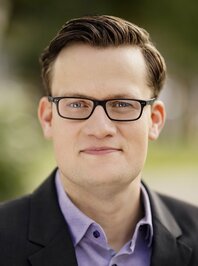 Mark Küller
Head of Medical Devices and Director of Finances and Administration