About us
Responsibility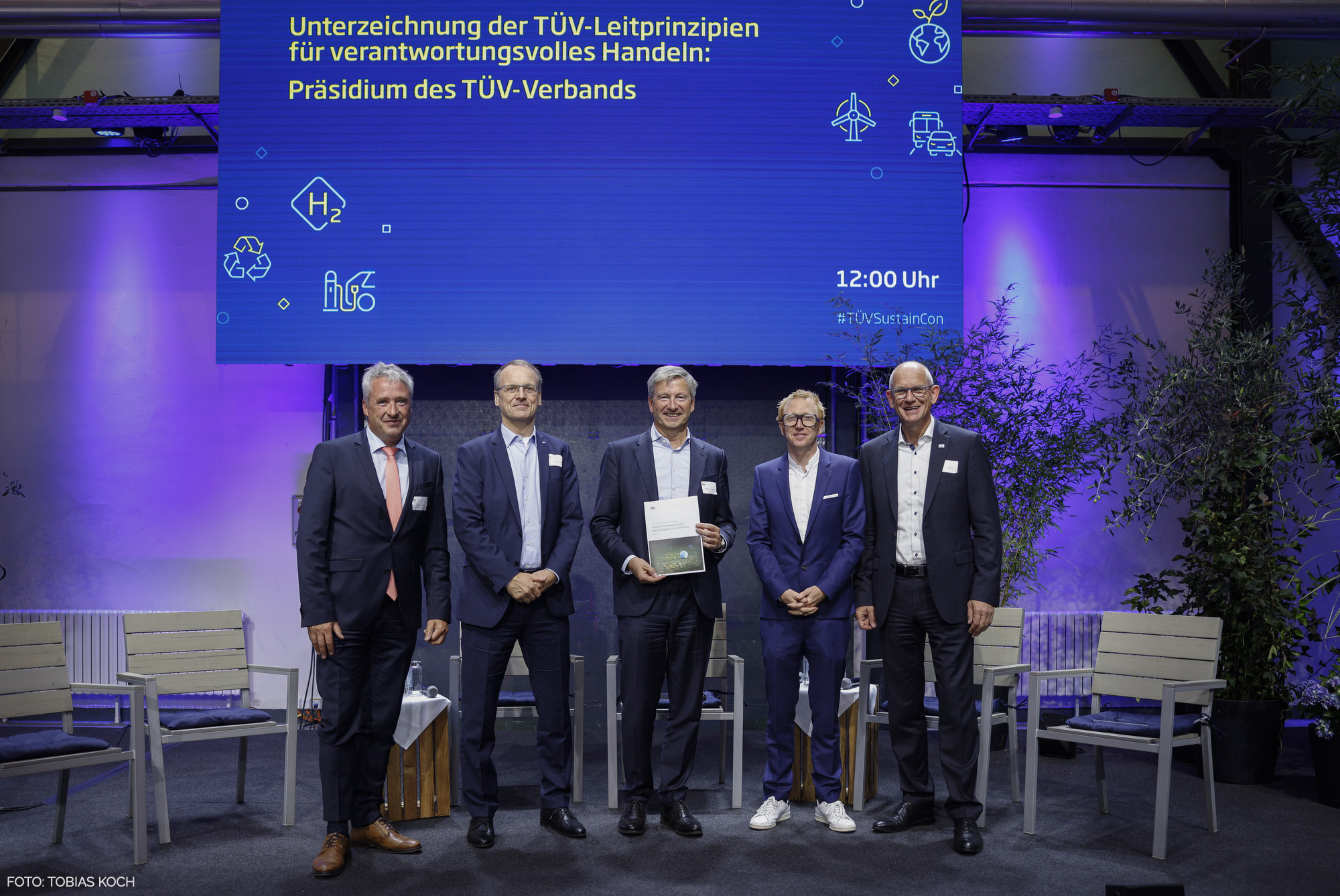 Technische Überwachungsvereine (Technical Inspection Associations) were established over 150 years ago to protect people, the environment and goods from technical risks. They have enabled social progress and added value ever since by creating safety and therefore acceptance for new technologies.This mission has defined our actions to this day: Our services, test marks and certificates build trust and provide orientation. They help to improve products, processes, plants and systems to make them safer, but also more sustainable.
As global certification bodies, TÜV companies are firmly embedded within the worldwide supply chains and must accept their responsibilities wherever they operate – for environmental and climate protection, adherence to human rights and the assurance of maximum safety. We know: We have to act responsibly, as our business activities have environmental, economic and social impacts. This is also reflected in the assessment services provided by TÜV companies, which address different aspects of sustainability.
TÜV in the 21st century: How do we live up to our responsibility?
Our objective is clear: We want to remain the number one partner for safety and sustainability – in the physical and digital worlds. To do so, we must adhere to our core values, while still embracing change. Only then will we succeed in transposing our promise of safety from the old times into a new age. This must build on an understanding of how to move forwards.
Against this background, the Presidential Board of the TÜV Association has addressed the issue of responsibility and unanimously adopted the Guiding Principles for Responsible Conduct. The signatory TÜV companies commit to implement the measures expressed in this document. The Guiding Principles for Responsible Conduct will evolve continuously in dialogue with politics, the business community, NGOs and civil society.
Guiding Principles for Responsible Conduct
What we stand for: Ten points for new responsibility
Commitment to the following guiding principles: ILO core labour standards, the UN Guiding Principles on Business and Human Rights, the 10 Principles of the UN Global Compact (UNGC) and the UN Sustainable Development Goals (SDGs) are the guiding social principles of our work. We bring them to life in our companies and express this commitment clearly on our company websites.
Climate neutrality: We are pursuing the goal of climate neutrality and are developing roadmaps at the TÜV companies to achieve climate neutrality by no later than 2030.
Commitment to due diligence: Human rights and environmental due diligence are the bedrocks of our responsible corporate actions. We develop suitable measures to ensure adequate compliance with our obligations towards human rights and environmental due diligence.
Sustainability strategy: We are committed to developing an environmental, economic and social sustainability strategy for our companies, publishing it and tracking it in an appropriate form.
Sustainability organisation: We establish structures to reach decisions on impact assessments for assessment services and in the interplay between quality benchmarks and given standards to be assessed. Moreover, we appoint sustainability officers in the companies to track the sustainability strategy and its execution.
Qualification and training: We organise regular training and education programmes for our employees on the topic of human rights, as well as on environmental due diligence and sustainability.
Contact point for due diligence: We appoint primary contacts at the TÜV companies or establish a channel to which external parties can also turn to draw attention to violations of human rights and environmental due diligence obligations.
Sharing experience: TÜV Association will set up a "Responsibility Working Group". We appoint employees in charge of sharing experience at each of the companies.
Transparency and dialogue: We want to engage even more with the outside world and enter into continuous dialogue with external stakeholders from politics, business, NGOs and civil society. To this end, dialogue formats will be established at Association level and we will participate in external dialogue formats.
Maintaining independence: The Articles of Association and Partnership Agreements of TÜV companies preclude individual stakeholders from exerting influence on the assessment business. A defined portion of the companies' profits are allocated to shareholders in the form of dividends, which are used for charitable projects and other purposes. The remaining profits are retained by the companies for investments and the creation of new jobs. The shareholder structure effectively prevents the actions of TÜV companies from becoming influenced by the pursuit of short-term profit. This guarantees independence and long-term thinking – now and in the future. These structures will be maintained going forward so as to preserve the independence of the TÜV companies.
Download
"Guiding Principles for Responsible Conduct: Our responsibility for sustainability and safety"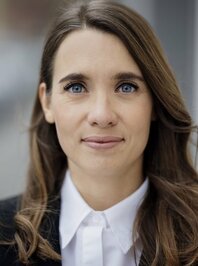 Juliane Petrich
Head of Politics and Sustainability and Executive Officer