Brand- und Explosionsschutz
ExNB Group

The ExNB Group is the experience exchange forum of the Notified Bodies engaged in the conformity assessment of equipment intended for the use in explosive atmospheres according to the ATEX Directive 2014/34/EC.
The ExNB Group aims at promoting a harmonised practice of the Harmonised European Standards as well as a harmonised application of the ATEX Directive throughout the European Economic Area between all European Notified Bodies. For this purpose the ExNB Group has to ensure that all Notified Bodies work on uniform guidelines. These guidelines are laid down in Clarification Sheets (CS) which shall be made public available on the website of the Technical Secretary of the ExNB Group to all interested parties.
The format of CS reference is "ExNB/YY/NNN/CS" where "YY" is the year of development and "NNN" is a sequential serial number.
Download the Clarification Sheets here
Do you have any questions?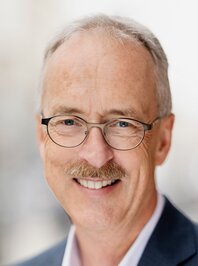 Dr Hermann Dinkler
Head of Pressure and Pipeline Systems, Fire and Explosion Protection, Water-Hazardous Substances