Products
EU legislation

The European Single Market increases prosperity and propels job growth throughout Europe. Its underlying framework are harmonised legislation and common standards, in particular for the placing on the market of products. The TÜV Association advocates strengthening this framework to make it future-proof, for instance through a free movement of data and a European path to digitalisation.
Establishing safety and trust to create a sustainable, digital and resilient European Single Market
The Commission Work Programme is focussing on Europe's sustainable and digital transformation. The TÜV Association supports these objectives: the EU will only emerge from the current crisis stronger in the long term if it actively helps to shape the global transition to a sustainable economy based on smart digital technologies. Safety and trust are of central importance in this regard. The required actions are elaborated in an up-to-date position paper.
Key recommendations of the TÜV Association:
1. Help to make the European Green Deal a success through independent assessment
Establish sustainable products as a standard
Set assessable minimum requirements for sustainability labels
Reduce emissions from internal combustion engines and improve compliance monitoring
2. Anchor digital security in European product legislation
Expand the product safety definition to include digital security
Take a risk-based approach to assess the risk potential of smart products
Develop cybersecurity schemes within the framework of the Cybersecurity Act
3. Establish a European framework for Artificial Intelligence
Supplement horizontal legislation with product-specific legislation
Classify AI-based systems into risk categories according to clearly defined criteria
Build trust through independent assessment and certification
4. Introduce independent assessments of roadworthiness
Supplement periodical technical inspections with independent assessments of AI systems and software checks
Set up independent TrustCenters for mobility data
5. Develop a mandatory European framework for fair supply chains
Develop EU-wide mandatory requirements for supply chains
Introduce independent third-party assessments of due diligence obligations
Strengthen European market surveillance
6. After the coronavirus pandemic: strengthen safety, quality and trust as the cornerstones of the European Single Market
Strengthen safety as a key objective of European product legislation
Build trust through independent assessment and certification
In addition, the TÜV Association has compiled policy recommendations for the current EU legislative period 2019-2024 covering ten policy areas. They can be found below.
Policy recommendations by the TÜV Association for the current EU legislative period 2019-2024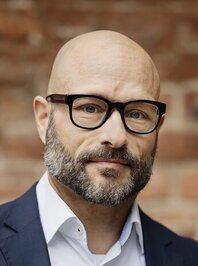 Daniel Pflumm
Head of Product Regulation and Digitalisation